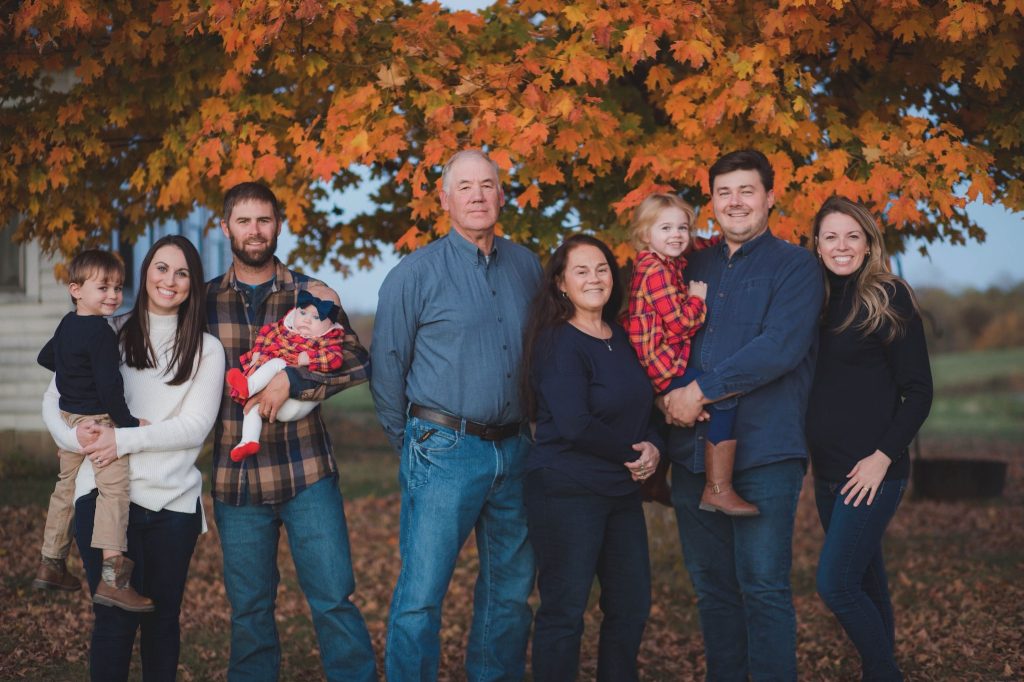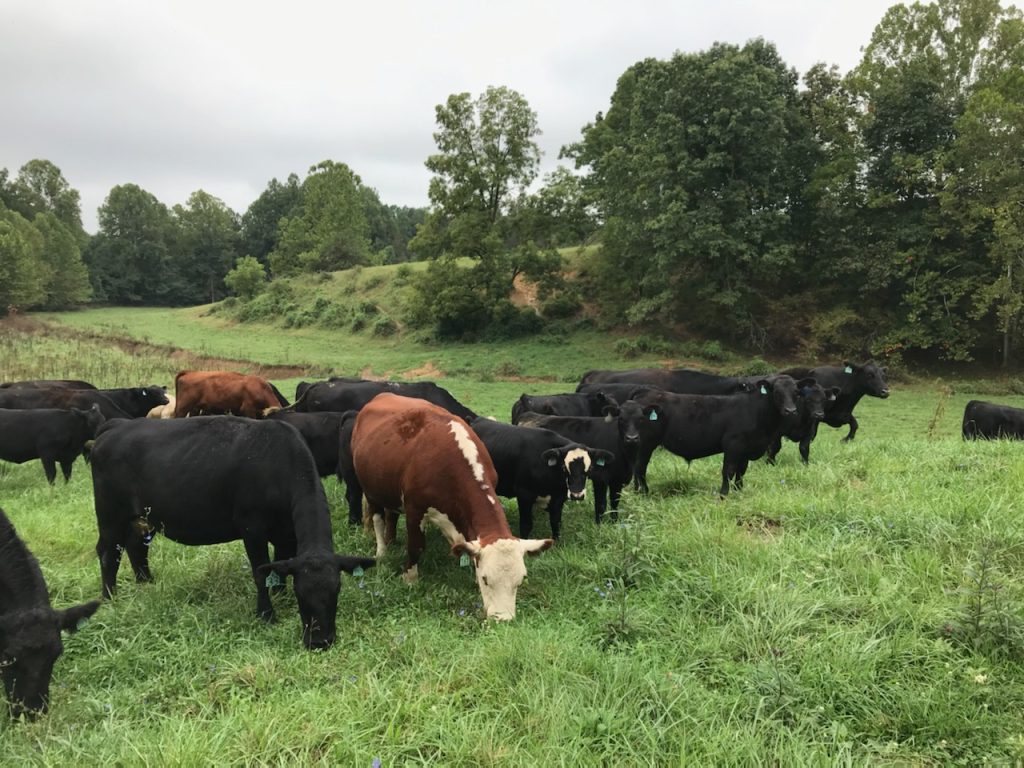 The farm is owned by the Wood family and operated by Lloyd and Evan Wood. Located near Patriot, Ohio, the original farm has been in the Wood family since 1831. They are a cow/calf operation that keeps between 300-500 head of cross bred commercial beef cattle. Each year they finish 80-100 head of steers. All cattle are born and raised on the farm. In addition to the cattle, Lloyd and Evan raise hay and corn, all of which is fed to the cattle.
11550 ST RT 141 – Patriot, OH 45658
Home: 740-379-2266 – Mobile: 740-645-4447
Email: ejwood37@gmail.com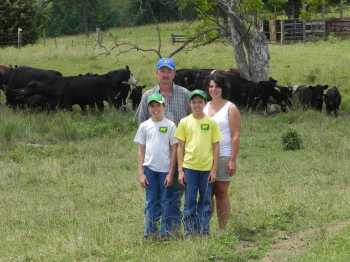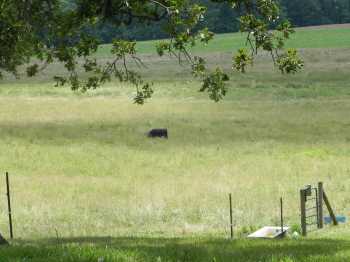 Phil Greenlee and his family run 20 head of commercial Lowline cross cattle on 80 acres near Rodney. Cattle at Greenlee Family Farms are 100% all natural sustainably raised grass fed in a rotational grazing system where cattle are moved twice a day. The farm is managed along the lines of organic production with no antibiotic or chemicals used on the cattle. Beef can be purchased by placing an order with the Greenlee family or through R&C.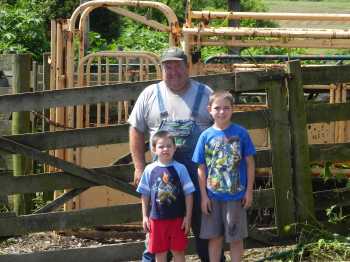 Duncan Running Spring Farms
The Duncan family is made up of C.A. and April and their children Paul & Roberta Duncan, Troy and Susanna Duncan, and Mike and Eddie Bostic and 9 grandkids. Duncan Running Spring Farm was established in 1952. Together they raise 200 acres of corn, 200 acres of hay, 85 acres of tobacco, and 30 acres of produce.  In addition to the crops they raise they also feed 60 head of beef per year from 20 commercial and 20 registered Simmental cows as well as calves purchased from other local producers.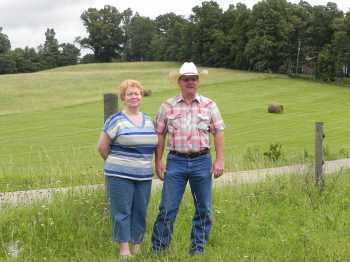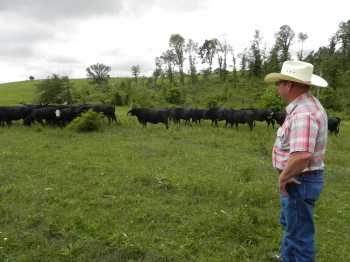 Dean and Denise Armstrong run a commercial Angus cross cattle farm on 120 acres in Jackson Ohio. The farm was settled in 1837 by Deans Great Great Grandfather making Dean the 5th generation to work this farm.  The cattle calve year round and are fed out with no vaccines, antibiotics and no hormones.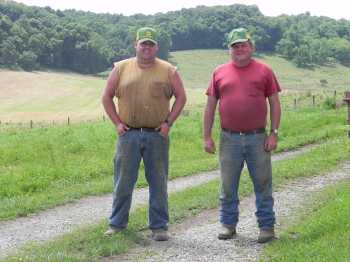 Hughes Beef and Dairy Farm
Hughes Beef and Dairy Farm is owned and operated by Mike & Debbie and Tony & Elizabeth Hughes. The Hughes farm about 600 acres in pasture, hay, corn, beans, and tobacco. They also milk 40 cows twice a day and keep 40 cow calf pairs and feed out 50 beefs a year. They have beef ready to go most of the year.
1414 Georges Creek Rd – Gallipolis, OH 45631 
Home: 740-446-9485 – Mobile: 740-441-7859
Email: Th430@hotmail.com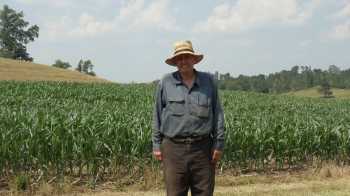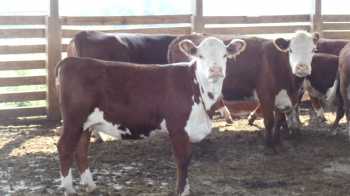 Burdell Farm is a family owned cattle farm near Bidwell Ohio. Lawrence's Grandfather purchased the farm in 1915 and it has been handed down over the generations making Lawrence the 3rd generation to farm this land. He is really active in promoting agriculture and conservation practices. Lawrence runs 120 Hereford cows on 220 acres with 45 of those acres in corn to be fed to the cattle.  They have tried raising other breeds but feel that the Hereford is the best for them. They feed 90 beef and year and every beef is born and raised on the farm.
Lawrence Burdell – 476 Bandy Rd. – Bidwell, OH 45614
Home: 740-245-5181 – Mobile: 740-645-7429
Email: farmland@jbnets.net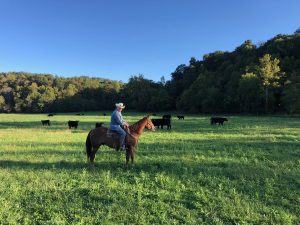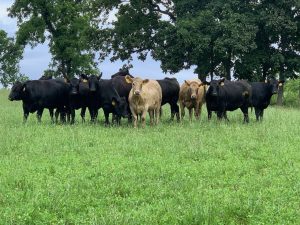 Mark & Mary Lisa Carter raise Angus cross cattle here on our farm that has been in the family for over 200 years. All of the calves are born & raised here in huge, beautiful rolling pastures. They are healthy, happy beef- hormone & antibiotic free. They are finished out on non-GMO grain & our own farm grown grass & hay. With many years of improving the herd each year, skillfully saving the best of the best, they are top quality beef. Come by & take a tour.